Servicing the Mining, Manufacturing, Building and Heavy Industries since 2005.
COMMERCIAL AND PROTECTIVE COATINGS
Our all weather facilities include 2x 20M x 7M x 7M semi down draught fully heated spray booths. All painters are highly experienced, long term employees who are trade qualified , hold NACE qualified coating certification, and are trained in both conventional and airless.
We have the expertise to apply an extensive range of quality coatings including products from market leaders International, Jotun, Dulux and PPG in accordance with client's specifications and as per manufacturer's requirements.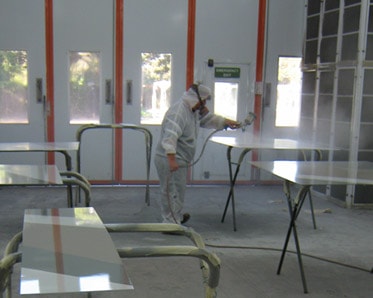 MATERIAL HANDLING AND TRANSPORT
Our blasting and painting operation is designed to minimise handling and our range of cranes, forklifts, custom trolleys, stands and hanging equipment keep jobs moving efficiently through the facility.
Semi trailer and crane trucks are available for pick up and delivery. For over size loads, pilots can be arranged.